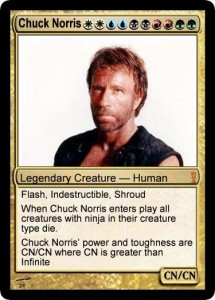 Say what you will about Chuck Norris, the man has mad martial arts skills, a great deal of personal integrity, and good sense of humor.  That's not a bad combination for anyone to aspire to.  He's been doing martial arts since he discovered them while stationed in South Korea with the USAF.  At 75, he's still at the top of his own system, Chun Kuk Do, and he still takes an occasional acting role among fellow action stars like Schwarzenegger and Stallone. The difference, of course, is that Chuck really is that much of a badass.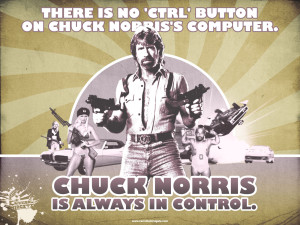 Humorous Chuck Norris "facts" are at epic legendary status on the internet and around the world. Anyone who has ever played World of Warcraft knows why Chuck Norris was recruited to do their commercials: A running stream of player narrated "Chuck Norris Facts" are a regular staple on Barrens Chat, the common chat channel on one lower level area of the WoW virtual world, at any time of day or night.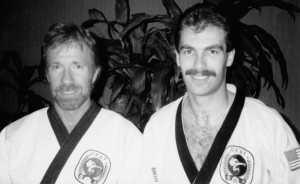 For my own part, I have to admit taking a certain amount of silly pride in having Mr. Norris in my Tang Soo Do training lineage by way of my first instructor, SBN Breuer.  It took a while for my days in the Chuck Norris Karate System, as it was called back then, to steer me back to Tang Soo Do but that history definitely played a part.  For that I say, thank you, Mr. Norris, and Happy Birthday!
---